Working with red food colouring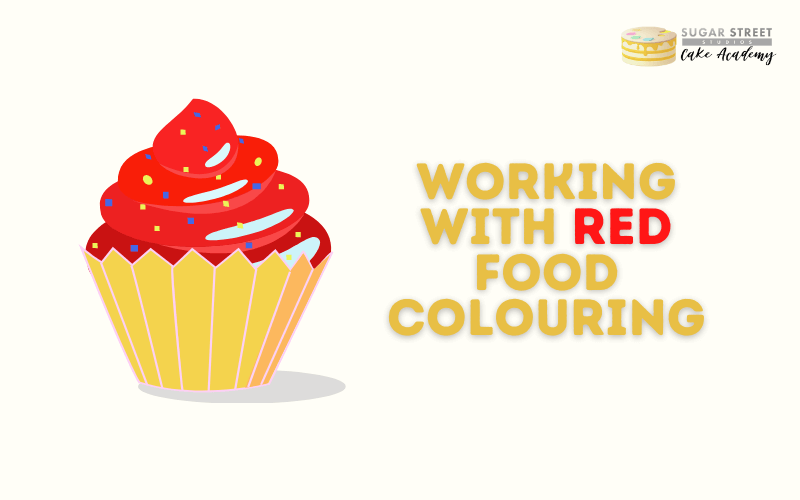 Anyone who has ever tried to work with red food colouring knows what a pain it can be. Working through every shade of pink before giving up and heading out to the shops to buy some pre coloured icing! With Valentine's Day and Chinese New Year just around the corner, many of us will be reaching for the red and we have 5 top tips to make your life easier when working with the colour red in your cakes.
be aware of what is legal
There are different rules depending on where you are in the world, so make sure you are using your red colouring in the right way. Some red food colourings from other countries are band in the UK, so as appealing as it may seem to order something online that you might have seen on a tutorial filmed in another country, you must check first that you can use it on your cakes here. This is down to some of the ingredients in the colouring. Once you know you are using a colour that is deemed food safe in your country you must make sure you don't use too much. There are regulations for the amount of colour per 100g of whatever you are adding it too, so make sure you have the up to date information from your Environmental Health Officer.
let your colour develop
If you colour your icing and you aren't happy with how it has turned out, leave it wrapped overnight and come back to it the next day. This allows the colour to deepen and intensify.
go orange, to go red
This is a wonderful tip that our member Julie shared in the members forum
"If ever I need to colour anything red, I tend to colour it with orange first, then add red colouring."
try different brands and types of colour
Not only do different brands of food colouring give you different shades of red, they can also colour different types of icing more easily. Why not try a gel colour and then enhance the finished creation with some red dust colour?
don't be afraid of store bought icings
Store bought icings do not mean you have failed! There are some amazing ready coloured icing out there and red is one of the colours which is a go to for us. Most come in small packets so you can try them out to find the ones you like the best.