Hey Guys! In this video learn how to make this cute pot belly panda.
Toppers like this can be incorporated into so many different cake designs especially adorable baby and kids cakes. I've used Candy Clay Firm to make this (see links below) but this will work with any firm modelling chocolate or modelling/gum paste. Candy Clay can be found here.. https://www.thecakedecoratingcompany….​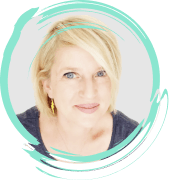 Tutor: Zoë Burmester
Tutor: Zoë Burmester
Zoë is the owner of Sugar Street Studios. Renowned for her playful cake sculptures, illusion cakes and novelty cakes she has appeared as one of TV's 'Extreme Cake Makers' and has won numerous awards including UK Top 10 Cake Artist.