Hello and welcome to Part 3 of My cakes Around the World series. This week we are in Japan!
Castella or 'kasutera' cake as it is known locally ,is a Japanese sponge cake with a tradition of more than 400 years. Like the Japanese themselves it is a cake that is understated and polite, but whilst it is found all over Japan it was in fact brought to the country by Portugese missionaries in the 16th Century. Castella is characterised by two things. Its lack of dairy and simplicity of ingredients and its light bouncy texture. For a cake of few ingredients it is surprisingly moist and this is helped by wrapping the cake when warm and then chilling it in the fridge overnight. \
FOR THE CAKE
75g runny honey
2 ½ tbsps boiling water
6 eggs 200g caster sugar 200g bread flour (sifted twice)
1 ½ tbsps food grade matcha powder
To finish: 1 tbsps runny honey ½ tbsp hot water
INSTRUCTIONS
Preheat the oven to 160C/ 325F. Prepare you tin by cutting parchment to the correct size and then scrunching it in your hands. Open it out and place the crumpled paper inside the tin. Now take a second layer of greaseproof ( again cut to fit your tin) and place this on top of the first layer to give a double lining. Mix your honey and hot water together and put to one side. Now crack your eggs into a bowl or place into the cake mixer if using and whisk together for a few minutes until the eggs are nice and frothy. Slowly add in the 200g caster sugar and continue to whisk the eggs on high speed for about 8 minutes. You want the mixture to double in volume and become thick and pale yellow in colour. Ribbons should form on the egg mixture when you lift the whisk. Add the honey mixture and mix into the eggs on a lower setting. Now sieve together the bread flour and matcha powder and add into the egg mixture one third at a time folding as you go by hand. If you prefer you can still use the mixer but do not over combine. You want to keep the mixture as light as possible.
Pour the batter into the prepared tin and bake for 35-40 minutes until the top is golden brown. Remove from the oven and mix the honey and hot water together and brush the top of the cake with a pastry brush. Release the cake from the paper and while it is still warm wrap it in clingfilm and place in the fridge overnight. The following day remove the cake from the fridge and unwrap. Cut the square cake into 3 sections and trim the sides to expose the light green interior. Cut into thick slices and serve with tea.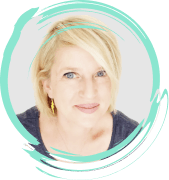 Tutor: Zoë Burmester