What the heck is rice paper and how do you use it on your cakes?! In this mini free tutorial we show you how we take these crispy little rice discs and turn them into architectural beauties with which you can adorn your cakes.
See…not just for Vietnamese rolls! ????
Have you ever tried working with it? Do you find it easier than wafer paper to work with? And here's a question..whilst technically edible, in reality probably not the tastiest element on the cake. ???? Do you think that matters?
Either way they are still riding the trend wave in cake design. Rachel has a full length tutorial available in the Academy showing you how to integrate these into a stunning cake design.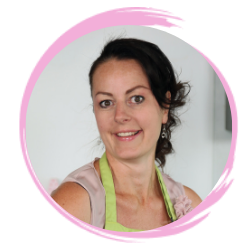 Tutor: Rachel Hill
Tutor: Rachel Hill
Rachel is a long time tutor at the Academy and specialises in wedding cakes.