Create realistic edible denim!
Such a useful effect for so many different cake designs or to decorate your cake board for a cowboy or western theme cake. I show you how to make blue jeans / the classic variety but you could easily take the methods and change up the colours or style of your denim!
This tutorial works with Spectrum Flow airbrush colours which are ethanol based and allow you to layer the colours without them merging into each other, like water based colours do. The effect is relatively quick to achieve and dries instantly too!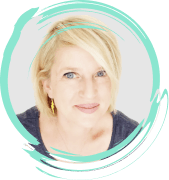 Tutor: Zoë Burmester