Hello! I am SO excited to share this recipe which shows you how to make this awesome Russian Honey Cake.
It's part 4 of my cakes around the world series and from Australia to Italy to Japan we are now in Russia! This towering multi layered cake is one of Russia's most popular desserts and is characterised by layers of thin caramelised cake 'biscuit' layers flavoured deep with honey and sandwiched together with a burnt honey and dulce de leche whipped cream filling. Piled high and decorated simply with crushed biscuit its flavour is a delightful marriage of caramel, honey, lotus biscuits and cream which is simply out of this world.
Yes it takes a bit of time. But is it worth it? YES! YES and YES!!!!
If you have a go at making it let me know in the comments!
RECIPE: FOR THE BURNT HONEY:
225g honey 60g water
FOR THE CAKE LAYERS
225g honey
75g burnt honey (from above recipe)
225g golden caster sugar
200g unsalted butter cubed 6 large eggs
2 1/2 teaspoons baking soda
3/4 teaspoons fine salt
1 teaspoon ground cinnamon
450g plain flour
FOR THE FILLING:
150g Burnt Honey (from recipe above)
380g dulce de leche (shop bought or homemade from one large tin of sweetened condensed milk)
1/2 teaspoon fine salt
1.2 litres double cream
TIPS:
Caramelising the honey in this way adds some slightly bitter notes and draws out the caramel flavour of the honey. You could skip this stage but you would take a hit on the flavour in my view.
The cake layers can be made in advance, individually wrapped when cool and frozen. Dulce de leche can also be made up to one month in advance if you are unable to find some ready made.
INSTRUCTIONS Preheat the oven to 180C/ 375F.
Prepare  baking sheets by lining them with baking paper and drawing a 9 inch round circle on them as your size guide. Repeat 11 times on 11 pieces of paper and have them ready. ( I baked two at a time and just slid new circled marked paper onto the warm sheets when the previous lot were baked.) To make the burnt honey place 225g honey in a saucepan and place on a medium heat. Cook the honey until it turns a dark amber colour. Take off the heat and carefully add the water, stir and leave to one side.
For the cake layers, place the butter, sugar, 75g burnt honey and the 225g regular honey into a heatproof bowl. Set the bowl over a pan of simmering water and heat gently until all melted and combined.
Combine the salt, baking soda & cinnamon in a small bowl and set to one side. Next add the 6 cracked eggs and whisk together in the warm honey mixture. After a minute of whisking add in the cinnamon mixture and continue whisking for a further 30 seconds. Remove the bowl from the heat and sieve in the flour in 3 batches, folding as you go. It should be thick, smooth but spreadable.
Spoon a ladle of batter onto the prepared circle sheet and use an offset spatula to evenly spread the batter to the edges of your traced circle. Repeat with as many sheets and baking trays that you have prepared and can bake in one go.
Bake your cake layers for 5-7 minutes until the cake turns a deep caramel colour. Do not over bake them so you will need to stay close to the oven!
Repeat this process until you have all layers made..you should make between 10 and 11 cake layers. Cool the cake layers on racks.
Once cool enough to handle use your 9 inch template to trim around any of the cakes that have spread, keeping all the trimmings. Reduce the oven temperature to 120c/ 250F and return all your trimmings plus the least attractive of your cake layers onto a baking sheet and place in the oven to toast and dry out. About 15 minutes. Allow it to cool and use a food processor to grind into fine crumbs. Cover and set aside.
To make the filling place 150g burned honey, the dulce de leche, ½ tsp salt and 200g cream in a bowl and whisk until well combined and smooth. Place in the fridge for 30 minutes to further chill. Place the remaining cream in a large bowl and use an electric whisk to whip to medium soft peaks. Now add in the dulce de leche mixture and whip to stiff peaks.
To assemble the cake, place your first cake disc onto a 10 inch cake card. Use an offset spatula to spread a layer of filling making sure it is up to the edge of the cake. Place another cake layer on top and repeat with the filling. Repeat this whole process until you have layered up the whole cake finishing with a layer of cream on the top layer. Use any leftover cream to smooth out the sides of the cake and fill in any gaps. Use your hands to press the sides of the cake with the crushed, toasted cake crumbs. Chill the cake in the fridge overnight to give the filling time to mingle with the layers. Slice in thin wedges and serve cold or at room temperature.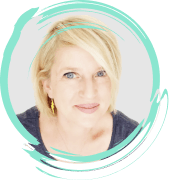 Tutor: Zoë Burmester