When I first started cake decorating one of the most annoying issues for me was how to fix dents or wrinkled sugar paste when covering cakes. I was (and am still not) a particularly neat and tidy decorator but boy did that elephant skin annoy the heck out of me! So darn frustrating! Over the years I learnt a few methods and hacks to fix those wrinkles. Here is our guest tutor Nivia, talking you through several methods for smoothing out that elephant skin and even an emergency dent filling solution!
I hope you find this useful! Remember our Cake Academy is stuffed full of awesome creative cake tutorials (we have over 1000 cake videos), cake business advice and tutorials, monthly masterminds dedicated to cake and forum support.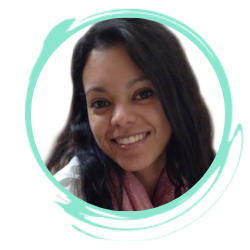 Tutor: Nivia Rodrigues
Tutor: Nivia Rodrigues
Nivia Rodrigues is the founder and owner of Cakeland by Nivia. Nivia was formerly a nurse but changed career to make cakes, winning Best in Show at Cake International in 2017. She now teaches regularly and travels overseas to showcase her skills.