Hi Guys! Welcome to Part 2 of my Cakes Around the World series. This episode we are in Italy!
This is a MUST eat in our house at Easter. The Colomba di Pasqua (meaning the Easter Dove) is a traditional sweet bread made at Easter time and is a very similar cake to its more famous cousin the Panettone, which is eaten in Italy (and beyond) at Christmas. The Colomba is distinctive for its stylised dove shape and is characterised by its orange and almond flavour, studded with candied oranges and topped with a delectable crunchy almond and pearled sugar coating. If you have never tried to make this sweet bread at home I urge you to give it a go. Traditional methods for making Colomba are involved and take time using layers of fermented dough. However I have come across many recipes that have been adapted to home baking and are actually simple enough to achieve. What you do need though is time. I make a Colomba over 2 days so it's not one to make in a rush. And to be truly authentic you should try and lay your hands on the Colomba case to create your dove shaped bread. But if you can't find one, bake in a large round tin instead. It'll taste just as good!
RECIPE: FOR THE BIGA
5g fresh yeast (or 1/2 tsp dried yeast)
180g white bread flour
160ml warm water
FOR THE DOUGH
450g strong bread flour
150g golden caster sugar
1/2tsp salt 20g fresh (or 1 1/2 tsp dried) yeast
2 tsp vanilla extract
zest of a lemon
zest of an orange 1 whole egg
2 egg yolks 125ml whole milk (room temp)
60g candied peel 60g sultanas
125g soft unsalted butter (cut in pieces)
FOR THE TOPPING
25g caster sugar
25g ground almonds
2 egg whites
3 tbsps pearled (nibbed) sugar
Handful almonds
INSTRUCTIONS
First make your biga or sponge by combining all the ingredients in a bowl and cover with cling film. Leave overnight, for 16 hours to ferment, by which time you will see bubbles through the dough. The next day place all your ingredients for the main dough, except the butter and including the biga into a cake mixer with the dough hook fitted. Turn the mixer to a medium speed for about 10 minutes until the dough is well combined. Now with the dough hook still turning, slowly add the pieces of butter one at a time until well combined and fully integrated into the dough. The dough should be silky and stretchy and come away from the sides of the bowl. Turn into a large oiled bowl and cover with a damp towel or greased piece of cling film. Leave in a warm place for 3 -4 hours until the dough has doubled in size. Once doubled tip the dough out onto your work top and cut the dough into three pieces. Form one into a log and the others into two rough balls. Place them into the colomba mould with the log running down the spine of the mould and one piece either side. Cover with oiled cling film and leave to rise again until it has reached to just under the top of the mould. This will take about an hour or so. Once ready to bake, prepare the topping. Whisk the egg whites until frothy and add the ground almonds and sugar. Gently brush onto the top of the dough with a pastry brush and then sprinkle the pearled sugar and almonds on top.
Bake at 180 Fan/ 200 Electric for 45 minutes..covering the top with foil if it is browning too quickly.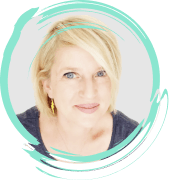 Tutor: Zoë Burmester
Tools & supplies
cake mixer with dough hook