Hi guys! Part 3 on my series of textures for cake decorating in conjunction with Cake Decoration and Sugarcraft magazine. This week I delve into the wood textures made without any texture mats at all. I show you how to create a natural wood, painted wood and also a wood bark. Great for so many different cake designs.. I use these techniques all the time. If you haven't seen the other videos in this series, go seek them out on the channel. We covered 3 ways to do edible grass, and 3 ways to do edible stone.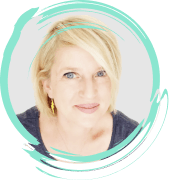 Tutor: Zoë Burmester
Tutor: Zoë Burmester
Zoë is the owner of Sugar Street Studios. Renowned for her playful cake sculptures, illusion cakes and novelty cakes she has appeared as one of TV's 'Extreme Cake Makers' and has won numerous awards including UK Top 10 Cake Artist.