Hi All! This is Part 2 of my mini series, in conjunction with Cake Decoration and Sugarcraft Magazine on realistic textures for cakes. Part 1 we looked at GRASS but this episode is all about STONE and how to achieve 3 different looks for different applications in cakes.
First we look at at how to recreate a polished granite…secondly I show you how I make a concrete look, and thirdly we look at how to recreate rustic stone slabs.
Hope you find this useful…please get in touch with any questions! Zoe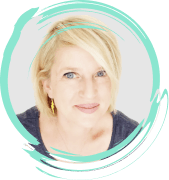 Tutor: Zoë Burmester
Tutor: Zoë Burmester
Zoë is the owner of Sugar Street Studios. Renowned for her playful cake sculptures, illusion cakes and novelty cakes she has appeared as one of TV's 'Extreme Cake Makers' and has won numerous awards including UK Top 10 Cake Artist.